Asphalt hot boxes TR-G (with gravity discharge)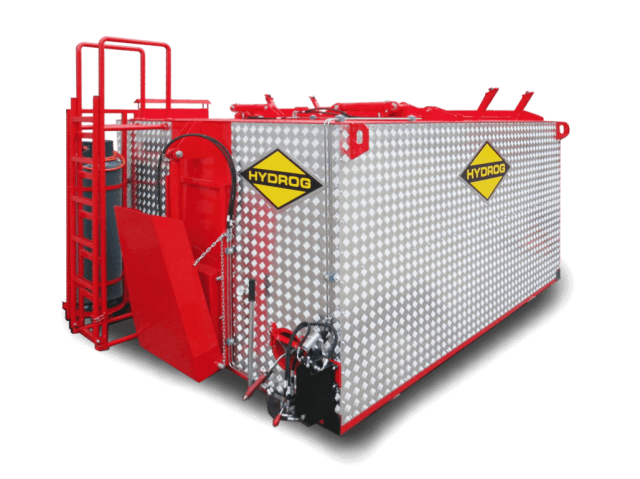 INTENDED USE
Dispensing of hot asphalt through a rear dispensing outlet with manual or hydraulic cover. Emptying is done gravitaionally by lifting of the tipper body or by its own frame with hydraulic lift (option).
CHOSEN CHARACTERISTICS
The biggest loading opening on the market – customized to most of mixing plant.
Gas heating (oil heating in option) from the gas cylinder 33kg, ensuring the maintenance of the operating temperature of asphalt mass on constant level.
Mineral wool insulation of entire container including upper cover which enables transportation of hot asphalt for a dozen hours.
Tank casing made of aluminum sheet.
Thermometer of hot asphalt.
Safety first! - a ladder enabling safe everyday maintenance.
POSSIBLE CARRIERS
Trucks chassis – tippers
Safe mounting thanks to regulated chain blockades

Type:
TR-2G / TR-4G / TR-7G
Capacity:
2,0 / 4,5 / 7,0 m3 (depending on version)
Filling:
through the top opening with hydraulic lock
Opening the top covers:
hydraulic
Emptying:
through the drain opening with the dispensing chute
Opening the rear cover:
manual or hydraulic (depending on version)
Lifting:
by tipper box or its own hydraulic cylinder
(depends on version)
Heating:
gas burner for propane - butane with exchangeable cylinders
(optional oil burner)
Lighting:
working and warning
Chassis:
tipper or trailer