Hydraulic diamond drills WH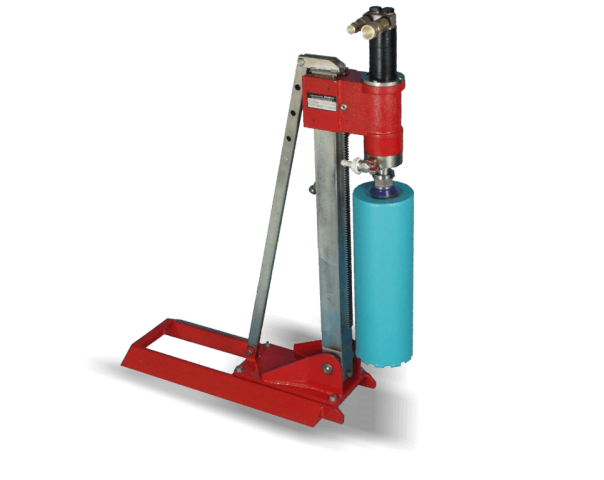 We offer a range of professional diamond drilling machines for sampling the asphalt or concrete by means of drills with max. diameter of 160 and 300 mm, hydraulically driven.
The possible drive source for these machine are:
- internal hydraulic power supply units with appropriate oil flow parameters and appropriate pressure,
- machines or vehicles with integrated hydraulic systems, e.g. Unimog vehicles or agricultural tractors.
Types:

WH - 160
WH - 300

Maximum diameter of the drill:

Ø 165 mm
Ø 300 mm

Maximum drilling depth:

400 mm
400 mm

Drive:

Hydraulic engine

Oil flow demand:

Max 20 l/min
20 l / min

Max oil pressure:

150 bar

Connectors:

Flat-Face coupler 3/8 "

Drill fixing:

1 1/4"

Adjusting the drilling angle:

+

Water cooling:

+

Płyta najazdowa:

+

Dimensions: ( l x w x h )

790 x 280 x 1020 mm
860 x 280 x 1020 mm

Weight:

38 kg
44 kg